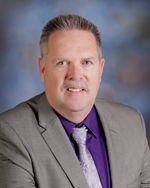 As a school community, we continue to struggle with the senseless tragedy that occured in Parkland, Florida. When a school shooting or any type of violence occurs on a school campus, we all experience a wide range of emotions, including wondering if something like this could happen to our children. The Perris Union High School District (PUHSD) is committed to providing a safe environment for our students and staff, not just at times of heightened awareness, but as the top priority on a daily basis.
The responsibility of keeping our schools safe belongs to everyone. We must all continue to be aware of potential threats and hazards that could jeopardize the safety of students and staff alike. Please encourage your student to speak out if they see or hear anything that could pose a threat to school safety. Quite simply, "If you see something, say something".
Preparation and training is of the utmost importance and we continue to take proactive steps on every campus to ensure the effectiveness of our security measures. As parents, you place your trust in us each and every day when you send your student to school. As a district, we have no greater responsibility than to educate and keep your children safe. As such, I wanted to provide to you the following examples for how each school in the district ensure safety on our campuses.
The District continues to assess safety through the work of the Safety Committee, site administration, and staff. We will continue to examine methods to further tighten campus security and safety. School safety is taught and reinforced through emergency plans, district wide training exercises, and regular drills. Multiple fire, earthquake, and lockdown drills are mandated annually for every public school, per Education Code.
We contract with the Riverside County Sheriff's Department that supply us with three School Resource Officers (SROs) who work closely with PUHSD schools every day. The SROs are stationed at each of our comprehensive high schools. Afterhours law enforcement tactical training has also been staged at various campuses, including active shooter training. The PUHSD Administrative team continues to train and refine our emergency practices through Administrative Command Team training. All staff members are required to complete a yearly online active shooter training and active shooter trainings have been offered during our district wide professional days.
School facilities are designed to provide a safe environment. PUHSD has furthered its efforts to secure classrooms by installing door locks that allow all doors to be locked from the inside. The District has also also recently upgraded school surveillance cameras and equipment.
School lockdown protocol is designed to meet any real or perceived threat. Fortunately, most lockdown incidents are precautionary, such as heightened safety during nearby law enforcement activity.
During a lockdown when the threat level is unknown, parents and family members are expected to follow lockdown protocol. For example, rushing to a school on lockdown may seriously impede efforts by first responders. Therefore, it is essential that family members await instructions from the school or district office during lockdown.
In the event of an emergency, PUHSD will use an automated telephone dialer, email, and text messages for official instructions. School websites and district social media will also carry instructions for parents/guardians and staff in an emergency.
Following a lockdown, site administration will send an announcement, using the automated system, to inform parents about the causes and outcomes, to ensure factual information is given, and to combat rumors.
Students, parents, and families are the first line of communication regarding school safety: teach your children to have trust in school staff if they need someone they can talk to; teach them to say something if they see or hear something potentially dangerous or threatening. Stress the importance of being aware and acting responsibly. During school hours, any threats or concerns should be reported immediately to school staff. During evenings and weekend hours, contact local law enforcement to report any threats or concerns. We ask that you talk to your child about the risk of making comments that could be seen as threatening or dangerous to students or staff at a school. Even jokes and hoaxes threatening violence are taken seriously and could involve the charges filed by the Sheriff's Department.
In light of recent events, again, we wish to reassure parents, students and staff that the district is working hard and will remain vigilant to keep schools safe for everyone.
– Grant Bennett - Superintendent

Survey
Parents, students, and community members. In efforts to learn more about the culture and needs of students and families of Heritage High School, we are doing a survey about how technology impacts our lives. This survey asks you to think about what you do online and about the conversations and rules you have about technology at home. Feel free to answer questions honestly, as your name is not on this survey.
Resources for Family
Please click these links to access materials that can help support healthy practices for technology and media use in your homes. The family media agree helps adults and children have a discussion and guidelines for appropriate media for the home. The family tip sheets cover a range of topics including: Cyberbullying, Digital Footprints and Photo Sharing, Sexual Imagery on the Internet, Distraction and Time Management, Digital Drama, Managing Screen Time, and more….Last, there is also a link below for General Parent concerns with short videos, articles, and open discussion forums related to question many parents bring up.
Heritage is also holding a community discussion forum regarding technology and digital citizenship upcoming in March.

Please be advised that Perris Union High School District (PUHSD) is aware of the internet posts, which appear to be a nationwide hoax, having to do with clowns. Some posts state that clowns will be coming to schools and causing harm. We are working closely with the Riverside County Sheriff's Department in an effort to put our students and school community at ease. PUHSD in conjunction with the Riverside County Sheriff's Department and School Resource Officer (SRO) Robles completed an investigation in which students were interviewed and websites were researched confirming that this indeed is a hoax. To date we have not had any verifiable clown sightings near or at any schools within PUHSD.
We are aware that there have been threats on the internet and we urge you to have conversations with your students regarding the sites they are visiting as well as general Internet safety. In addition to online safety, now may be a good time to have a conversation about being aware of their overall surroundings. For more information about online safety, please visit our Digital Citizenship site at: http://hhs.puhsd.org/digcit
Please rest assured that the safety of our students, staff, and school community is a priority for Perris Union High School District. We take every threat seriously and will take the necessary measures to address them and utilize all of the resources at our disposal to ensure the safety and security of all parties.
HHS is working toward improving how we support students and the local community in their digital life and behavior. Please fill out this survey: tinyurl.com/zkgpnky
This will help inform how we can better serve the community in digital citizenship.
Race to Submit is challenging high schools in Riverside County to increase their Free Application for Federal Student Aid (FAFSA) submission rates and help students discover the financial aid available to them.

Please be advised that when students return to school on Monday January 11th there will be a new all-way stop and marked crosswalk installed at the intersection of McLaughlin and Briggs Road (just south and east of the stadium). The City of Menifee and the County of Riverside have worked closely with us on a plan to further improve traffic and pedestrian safety around our campus. This new stop sign and cross walk are only one part of a longer term plan for ongoing traffic improvements in the vicinity of the school. We recognize this change will require a modification to driving habits on Briggs Road - we appreciate your cooperation as we continue to seek to improve safety for pedestrians and drivers at Heritage High School.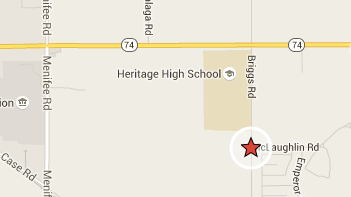 #KOTC15
October 14, 2015 marks our first annual "Kickoff to College" event. Students in all grade levels will be participating in activities that focus on preparing them to be college and career ready. Our students' college and career readiness is more important now than ever before. Approximately 90 percent of the fastest-growing jobs in this country require post-secondary training. The benefits of educational achievement directly translate not only into meaningful careers, but also into higher future incomes for our students. For these reasons, college and career readiness is one of our top priorities. We want to ensure that ALL students graduate ready for college and/or the 21st Century workforce.
Bringing awareness to our students about college and career readiness is the motivation for the "Kickoff to College" event. It is imperative that our students have the knowledge and tools to navigate their way through the many career paths and college choices that are available to them as they transition into young adults. There is not one single path that suits every student. We want to ensure that every student has a plan for success upon completion of high school. This means we will continually engage students in activities that expose them to the tools and resources available to support planning for their future.
On the day of the event, students in all grade levels will participate in specific activities that prepare them for post high school success. We are excited to have this opportunity to bring focus and awareness to our students about the importance of preparing for their future!
Free and Reduced-Price Meals are available to families who believe they may qualify. If your family chooses to apply, please complete a" Free and Reduced -Price Meal Application Form." The forms can be obtained and returned (completed) to any school office. You will be notified by mail of your child's status. Until notification, you must provide your child with a lunch or lunch money.
You may apply for Meal Benefits online!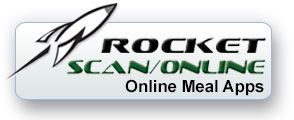 Only complete one application per family. The information you give will be used to determine or prove your child's eligibility for free or reduced-price meals. This information may also be used for other state or federally funded school benefits.

Factors considered in the application process are household size and total household income. HOUSEHOLD SIZE is considered all persons, related or unrelated: including parents, children, grandparents who live in your home and share living expenses The TOTAL HOUSEHOLD INCOME is the income each household member received last month before taxes. This includes wages, social security, pension, unemployment, welfare, child support, alimony, and any other cash income.

Foster Children - In certain cases, foster children are eligible for free and reduced-price meals regardless of your income. If you have foster children living with you and want to apply for them, please contact us.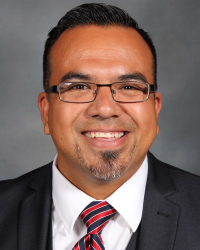 Heritage High School has a new principal this year! Frank Arce comes to HHS with a wide scope of experience at different schools. After teaching for close to ten years, he started his administrative career as an Athletic Director/Dean of Students here at PUHSD. He then went on to become an Assistant Principal and worked at both the middle school and high school levels in Lake Elsinore. He comes to us from Moreno Valley, having been an Assistant Principal there for a short time, and is now back to PUHSD--a full circle as he embarks on his journey as Heritage High School principal. Mr. Arce has a wife, Esperanza Arce--who is also a school principal--and four beautiful kids. Mr. Arce is proud to be our new principal and looks forward to establishing positive relationships with our students, our staff, and our community.