Heritage High School is a California Title I, Academic Achievement Award Winner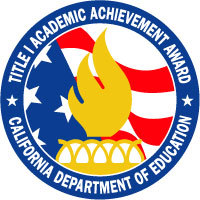 About HHS
Heritage High School, the third comprehensive high school built in the Perris Union High School District, opened in August, 2007 with approximately 1180 students and the enrollment has steadily grown. The school site replaced farmland in the Romoland area and we have the second largest agriculture program in Southern California. Much of the student population comes from families who have relocated to the growing area in the last few years. Student enrollment as of the October 2013 CBEDS date is 647 freshmen, 695 sophomores, 636 juniors, and 648 seniors. Of our graduating senior class 32% are attending a 4 year University, 52% are attending a Community College, 3% are serving in the Military and 2% are attending Trade/Technical Schools. Our average SAT score is 1393 and our ACT Composite average is 19.0%.
Heritage High LEGACY
Leadership -all students will demonstrate leadership qualities in their daily lives, including integrity, respect, honesty and responsibility.
Excellence - all students will learn strategies to promote excellence in their lives including conduct, health and vitality, and life choices.
Generosity - all students will demonstrate a respect for the larger community through the use of their resources to positively impact the lives of others.
Academics - all students will engage in a rigorous meaningful curriculum that emphasizes critical thinking and high standards.
Character - all students will learn the importance of character development as it applies to personal and community responsibility, and respect for self and others.
OpportunitY - all students will learn technological skills to be competitive in the workplace. Students will explore career choices, build practical life skills and develop an appreciation for the fine and applied arts.
Heritage High MISSION
The mission of Heritage High School is to provide a rigorous academic curriculum in a safe and caring environment that promotes all students' maximum success in the larger community.
Heritage High VISION
Heritage High School will provide a supportive learning environment where all students develop their character as healthy, responsible, and tolerant citizens. With strong academic, civic, and technological foundations, Heritage High School students will be prepared as citizens of a diverse world.
Location
26001 Briggs Road
Menifee, CA 92585
Phone: (951) 940-5447
Fax: (951) 325-5448