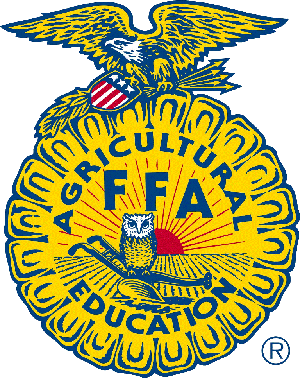 Greetings Students, Parents, Community Members and Friends:
I am very proud to welcome you all to the Heritage High School Agriculture Department. We are entering our 4th year of the program and each year have grown significantly in student numbers, support and FFA Awards. 2010 will bring us well over 700 students enrolled in over 20 sections of Ag Courses; in addition we have added our 4th Ag teacher, as well as the largest number of students participating at the fair since our chapter was formed.Our students will be exhibiting over 40 head of market swine, sheep, goats and turkeys at the upcoming Southern California Fair in October and many students are currently seeking buyers for their animal.
In addition, October will bring the ground breaking ceremony of our $4.5 million dollar Agriculture Research Center which many of you have heard about at the board meetings and local newspapers.Our facility will include 15 swine breeding and growing pens, pastures for sheep and goat production, a state of the art rabbit breeding barn and poultry breeding barn., egg production barn, steer corrals and shelters, greenhouse, shade house and several areas for students to grow citrus, stone fruits, vegetables, flowers and grapes. At the center will be a nearly 7,000 sq. ft. Ag building that will include 2 Ag Science Labs, storage for trucks and tractors, technology and tool rooms and restrooms with full showers for students to clean up after completing their labs and other school projects each day. This facility was funded by a grant from the state of California and was a collaborative process between Heritage Agriculture Staff, District Administration as well as grant writing and facilities consultants. We all came together for many weeks and late nights of hard work to receive what we believe will be the best Agriculture facility in southern California.
Adding to our upcoming year we will be opening our student run flower shop in room J 102 twice a week, look for more information regarding this. This flower shop is to simulate a real world business where students will take orders, be trained in customer service, price points and a full spectrum of design techniques. We will be offering floral arrangements for most major holidays as well as birthdays, anniversaries and other occasions.
As part of the Ag Department we have the largest FFA chapter in Southern California with over 700 registered members. FFA is a National Agriculture youth organization consisting of nearly 600,000 high school students in every state. These students either plan a career in the growing agriculture industry, or have an interest now in agriculture that will help them continue on to other avenues of higher education. We will be expanding our Career Development opportunities to offer Prepared and Extemporaneous Public Speaking, Novice and Advanced Parliamentary Procedure, Job Interview, Vegetable Crop Judging, Specialty Animal Contest (Veterinary knowledge), California Farm Co-Operative Marketing, Floriculture, and Best Informed Greenhand. Not only do these contests develop students' interest and knowledge in Agriculture, but all are geared to train students in public speaking, inter personal communication, poise and individual presentation, as we all know, you never get a second chance to make a first impression.
We hope that you are just as excited about the Ag program at Heritage as we are. If you have any questions, please don't hesitate to contact us through the Heritage High School website.