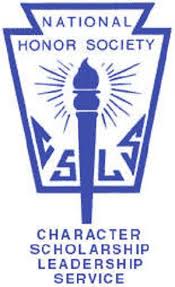 HHS – NHS Bylaws: ARTICLE VIII: ACTIVITIES
Section 4. Each member has the responsibility to choose and participate in an individual service project reflecting his or her talents and interests and as approved by the chapter adviser. This is in addition to the chapter project(s) to which all members contribute.
Section 6. To showcase the collective service project and the individual member service projects, these will be publicized in an appropriate, positive and organized manner decided upon by the members and Executive Board.
Section 5. Members not completing an individual service project are referred to the Faculty Council and may be subject to dismissal.
General Guidelines for Individual Service Projects (ISP):
A well-thought-out and organized approach to projects is a key to success and to maintaining the standards of NHS. As stated in the constitution, all National Honor Society projects must:
• Fulfill a need within the school or community
• Have the support and approval of the administration and faculty
• Be appropriate and educationally defensible, and not in conflict with the activities of other school organizations
• Be well-planned, organized, and executed.
FOR MORE INFORMATION: Detailed ISP Guidelines