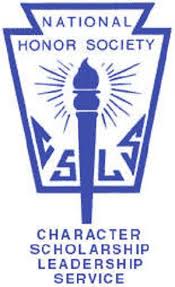 Individual Service Projects
HHS – NHS Bylaws: ARTICLE VIII: ACTIVITIES
Section 4. Each member has the responsibility to choose and participate in an individual service project reflecting his or her talents and interests and as approved by the chapter adviser. This is in addition to the chapter project(s) to which all members contribute.
Section 6. To showcase the collective service project and the individual member service projects, these will be publicized in an appropriate, positive and organized manner decided upon by the members and Executive Board.
Section 5. Members not completing an individual service project are referred to the Faculty Council and may be subject to dismissal.
Guidelines for Individual Service Projects (ISP):
A well-thought-out and organized approach to projects is a key to success and to maintaining the standards of NHS. As stated in the constitution, all National Honor Society projects must: • Fulfill a need within the school or community • Have the support and approval of the administration and faculty • Be appropriate and educationally defensible, and not in conflict with the activities of other school organizations • Be well-planned, organized, and executed.
Needs of the school and community can be identified in a variety of ways. Conducting a needs survey with students, faculty and staff, parents, and community representatives is one place to start. Also consider asking your local chamber of commerce, the social services offices and the representatives of the faith-based communities about their needs. Once projects ideas are developed, the Executive Committee will approve them.
Having a rationale for undertaking any project is always helpful. Clearly identifying the nature of the need which the project is responding to and then determining the goal(s) of the activity to share with others will prove valuable. Some additional questions to consider are included in the "10 Ws of Project Planning"— a helpful tool to use whenever starting the process of planning, implementing, and evaluating your activities.
Basics of Project Planning
Planning any activity requires careful thought and preparation. Before stepping into action, be sure that you can answer the following questions.
What are you planning to do?
Why do you want to do this project?
When and where will the activity take place?
Who will benefit from the project?
What people will need to approve the project before it may take place?
Is funding needed?
What basic planning must be done?
After the project, who deserves a special thank you or recognition?
Was the project worthwhile?
What's next? Where could you go from here?
Individual Service Projects(ISP) Individual members have the responsibility to choose an individual service project in line with theirparticular talents and interests. This approach emphasizes the need for cooperative effort in service to the community while providing an opportunity for individuals to discover and develop their unique contributions. Below are a few suggestions for making your individual service prominent in your chapter.
The constitution indicates that the project should reflect the "particular talents and interests" of the member. The individual member is given the responsibility of choosing and participating in the project, and he or she should be held accountable for reporting this in an official manner to the local chapter.
Generally, when choosing the projects, it is best to steer away from activities that directly benefit a member's family.
Service projects done for financial or other compensation are often viewed as contrary to the common definition of"service," although unique programs may be appropriate exceptions to this rule when the compensation, such as a small gift, is small relative to the amount or quality of service provided.
Individual service projects of members have a definite deadline for completion: Monday, December 8, 2014.
Individual service can be performed while participating in a project planned and implemented by another group or in the community. ISP does not necessarily imply that these projects must be completed alone, merely beyond the activity undertaken through the required chapter service project and with personal initiative. However, "double-dipping" is not allowed. "Double-dipping" is defined as participation in another on-campus (HHS) service organization and using that project, or those hours, to count towards the NHS service project.
All chapter members fulfill their responsibilities in an appropriate manner by asking for an adult's signature from a supervisor or chaperone. This is documented on the official "Community Service Log" provided by the Counseling Office.
Chapter members must seek approval for the ISP prior to completing the project. A master list of approved projects is developed by the Secretary. All ISP ideas have been reviewed and approved by the Executive Committee.
Regular reminders: In addition to including this service obligation in the "new member obligations" list for all candidates prior to member selection, friendly reminders about completing this important service obligation will be posted on our chapter Facebook, sent in emails, and become part of the meeting agenda throughout the year.
Additional Project Ideas The NHS website, maintains an active list of project ideas submitted regularly by members. Visit www.nhs.us/ideas. Leadership for Student Activities magazine is another source of project ideas, particularly the Activities Exchange pages found at the back of every edition. An electronic copy of this magazine may be located on the NHS website. Service projects you are particularly proud of should consider entering them in the Outstanding Service Project.
Listed below are some of the service projects from students across the state of California.
· Help in a soup kitchen · Read/write poetry or stories for elderly or sick · Sing at hospitals or retirement homes Collect coats/clothes/shoes/socks/blankets for homeless
· Sponsor a book drive for young children in need · Make get-well cards for the sick · Collect waste and donate items for a cause · Spend time with people in retirement homes · Coach or tutor students · Help children improve reading skills · Clean up efforts in local parks or beaches · Volunteer at a hospital · Volunteer at a local elementary or middle school · Volunteer at a library · Volunteer at a local retirement home · Place flags on Veterans' graves on national holidays · Mentor a youth group for local community · Encourage others to serve with you · Volunteer at local event supporting community service · Give computer lessons to the elderly or children · Provide free childcare for families in need · Adopt a family in need for Thanksgiving · Thanksgiving food drive for the needy · Collect and send supplies to troops overseas · Adopt a child for school supplies · Create staff/teacher appreciation day at school · Decorate teacher doors in appreciation · Organize a park clean-up or paint over graffiti · Read/write inspirational stories to sick or elderly · Host appreciation event for local police or firefighters
ISP Showcase Display Guidelines
Due: Monday, December 4, 2015
Below are examples of "science project" style displays useful to exhibit your Individual Service Projects. This model is an effective method for presenting project work. We want each member and their ISP to be highlighted and get the publicity they deserve!J
For our Showcase, basic displays should resemble a "science project" with 3 sections for information. Please decorate this in an aesthetically pleasing manner and include the details of your ISP and describe how it benefited our community.
The diagram example below is a good start. Please be sure to include lots of photos, images, and visuals. These are always very effective!
Also, if you worked with an organization or association, you may bring flyers, brochures, samples or anything else that may correspond to the promotion of your project and the betterment of our community.
Although a 3-section foam-board background is the starting point for each member's ISP, students are not limited by these guidelines. Please use your imagination and think outside of the box!
VISUALS AND EXAMPLES OF THESE PROJECTS ARE FOUND IN THE PDF FILE AT THE TOP OF THIS PAGE.